A £7m welcome centre at St Albans Abbey that tells the story of the church in "new ways" has opened.
The new building has been designed to both harmonise and sympathise with both the 1077 abbey and the chapter house and carefully blends with the original.
Prestige had the honor of working on the project, protecting the new Yorkstone flooring in preparation of the high foot fall the new attraction will attract. Staff at the Cathedral were keen to protect the investment of the Yorkstone asking would it be possible to apply a protective barrier on the flooring without changing the stone floors appearance?
In order to prepare the floor for a seal we first deep cleaned it using our Hos Sprayborg stone cleaning system in conjunction with a Hydro force rinse extraction setup. This removed all the debris that had accumulated during the development stage.
The floor was then treated with Lithofin Stain Stop, this special impregnator optimally protects absorbent, stain-sensitive natural and engineered stone surfaces against staining. Largely prevents penetration of oil, grease and water and makes further maintenance easier.
Project
Cathedral Yorkstone deep clean and seal
Client
St Albans Abbey Cathedral
Location
St Albans AL1 1BY
Lithofin Stain-Stop penetrates into the stone surface and coats
the capillaries with an extremely thin, invisible film.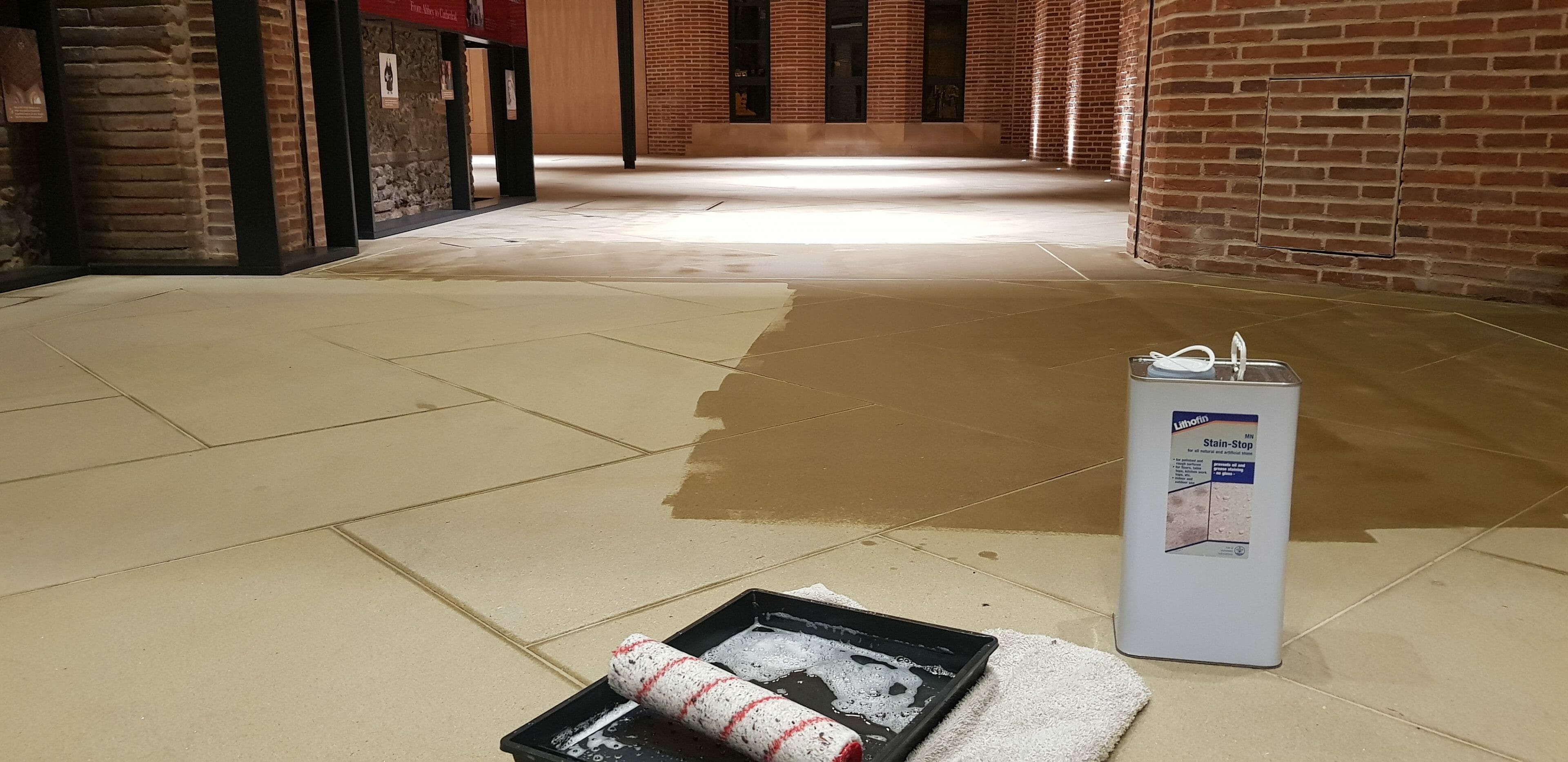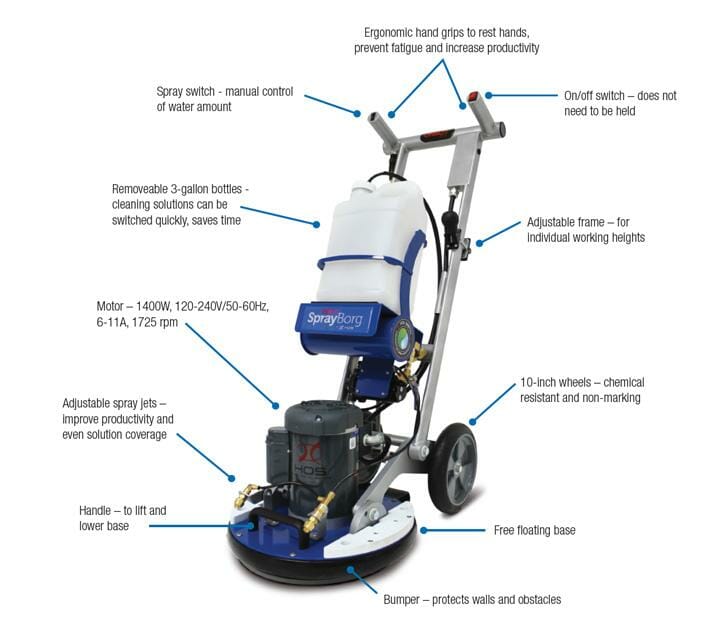 Hos Orbot cleaning system
When it comes to scrubbing and cleaning stone surfaces that experience high footfall such as visitor attractions and commercial premises the ORBOT performs miraculously. We eliminate having to use harsh chemicals and abundances of water to remove the heavy soil that has settled deep down in the pores and crevices.